V7 Sand Plant
V7 fine aggregate crushing and screening plants
Outperforming all other sand manufacturing processes in shaping, grading and consistency.
Produces premium concrete sand that can replace all the natural sand in concrete.
Enabling sustainable, low-emissions concrete.
The V7 plant produces better quality manufactured sand than any other process - perfect for concrete or asphalt production.
See Premium Sand Manufacturing or more details
Equipment Supplied by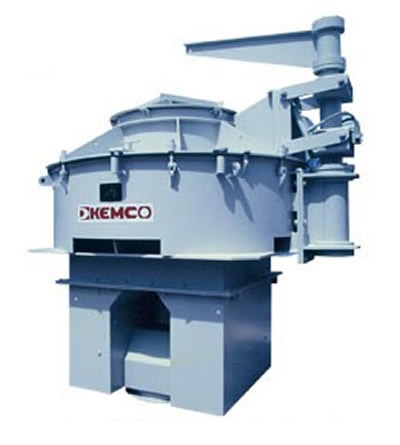 US7 Crusher (pictured) is combined with a specifically design Air Screen in a recirculating process to create the V7 Sand Plant
V7 Sand benefits
Precision gradation through accurate segmentation of fine aggregates.
Excellent shaping of sand particle, producing cuboidal particles right down to 75µm grain size.
Consistent quality – consistent gradation every time with FM accuracy of +/- 0.1.
Filler extraction - most sub-75µm particle size can be removed from raw material.
High purity filler - filler extracted is dry with 90% below 75µm particle size.
V7 Plants

| Model | V7-40 | V7-60 | V7-120 | V7-240 |
| --- | --- | --- | --- | --- |
| Power (kw) | ~231 | ~380 | ~760 | ~1520 |
| Capacity (tph) | 40 | 60 | 120 | 240 |