At the heart of our V7 sand plants is a specialist crusher and air screen technology developed by KEMCO in Japan.
This technology was originally developed because of a ban on dredging that severely disrupted concrete sand supply in Japan. Since its launch in early 2000s, there are now over 300 plants in Japan, China and India.
At the heart of Kayasand plants is a specialist crusher and air screen technology developed by KEMCO in Japan. The technology was originally developed in Japan due to a ban on dredging that severely disrupted concrete sand supply.
New Zealand has a history of developing world leading technologies for fine aggregate production. In the 1970s the Barmac crusher was invented by New Zealanders Jim MacDonald and Brian Bartley. Barmacs are now commonplace in quarries around the world.
Kayasand's founder, Andi Lusty, was Managing Director of the company and supplied Barmac crushers globally for 30 years. In the early 2000s he encountered the revolutionary new Kemco V7 crushing technology developed by their chief engineer, Dr Kaya.
Seeing the growing need for an alternative to natural sand and inspired by Kemco's technology, he retired from selling Barmacs. He founded a new company to sell the Kemco technology and named it Kayasand, after the technology's inventor.
Kayasand's hi-tech, unmanned plants are designed to be reliable and cheap to run. Precision real-time control and advanced remote monitoring capabilities mean the plant operates for long hours, maximising capital utilisation.
In 2007 Andi raised angel investment from IceAngels investors and was joined on the board by experienced investors Andrew Turnbull and Chris Sattler. Together, they set out to grow the Waikato based company into a global aggregate crushing equipment supplier.
In 2016 Kayasand installed and commissioned the first V7-60 plant outside of Asia in Holcim's Albion Park Quarry. Holcim sell premium manufactured sand from the Kayasand plant to concrete manufacturers in the Sydney area.
Chris Sattler
Director / Chairman / Shareholder
Chris started out his career working in international finance and consulting for 20+ years. He has degrees in Business Studies from UK and German Universities and an MBA from IMD in Switzerland. His career saw him gain a broad global business experience, working for 10 years in Japan, 7 years in London and extended periods in Singapore, New York and Asian centres.
He moved to New Zealand in 2007 and established himself in Auckland as an entrepreneur and angel investor. He and his wife started their own company, Auckland Seaplanes, offering tourist flights around Auckland from right in the CBD. Auckland Seaplanes is the first carbon zero air operator in Asia. He also invested in a range of other start-up companies and is a director on a number of these ventures, including Kayasand.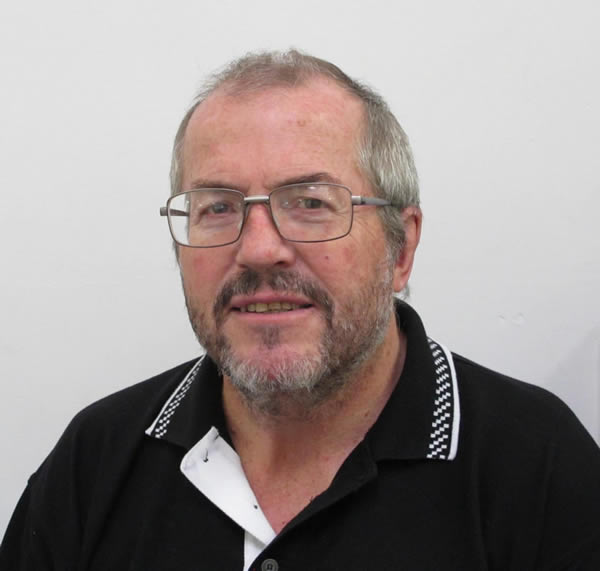 Andi Lusty
Founder / Director / Shareholder
Andi studied at Rugby School in the UK and received a BSc hons degree in Economics & Accounting from Bristol University. During this time he was also working as a professional squash player.
In 1981 Andi moved to New Zealand and took a job with Paul Tidmarsh in Matamata, who was manufacturing Barmac Vertical Shaft Impactors. Andi began marketing the Barmac in North America, beginning a 30 year association with Barmac and the tertiary crushing sector of the industry. Andi became MD of the Tidco Group in 1987, and held that role until he resigned in 2006, at first with Svedala and subsequently under Metso's ownership.
Under Andi's leadership, the company won the NZ Exporter of the Year in 1997. Over 2,000 Barmacs around the world under Andi's leadership before he left the company and founded Kayasand.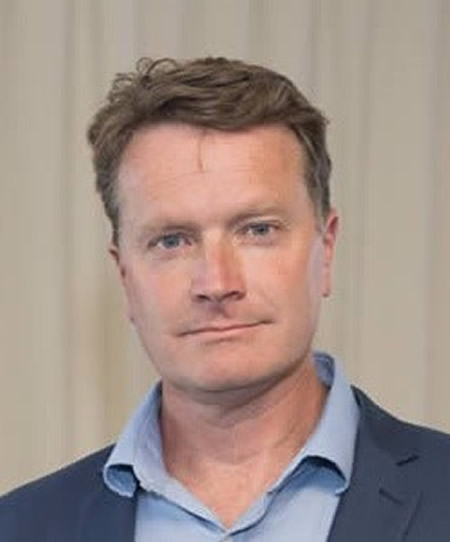 Andrew Turnbull
Director / Shareholder
Andrew trained as a Chemical and Process Engineer at Canterbury University in New Zealand and then spent 12 years in Biotech and Pharmaceutical Industries in the UK. His experience spanned manufacturing, design engineering and build project management, business development and R&D. He was a Director and part of the executive management team that executed a successful turnaround of a specialty pharmaceutical company (Allergy Therapeutics plc) and subsequently listed it on the London Stock Exchange.
Since returning to New Zealand in 2007 Andrew has been actively involved in early stage technology businesses as an investor, advisor and entrepreneur. He is a Director and shareholder in; Kayasand, Lypanosys (A Phase 2 drug for Atopic Dermatitis); APD (New Zealand's leading plastic fabrication company); is a Venture partner in Pan-pacific capital (a New Zealand based Venture Fund); and is a Director and Chairman of the Investment Committee for KiwiNet, which invests Government PreSeed Funding into commercialising scientific discoveries from research organisations.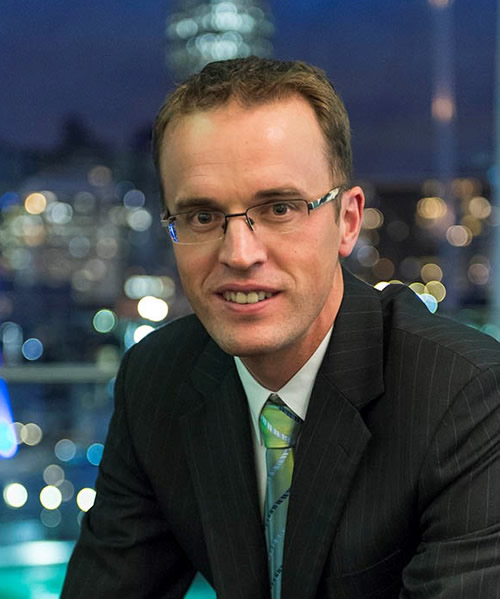 Dr Bram Smith
General Manager
Bram studied Mechanical Engineering at the University of Canterbury, ultimately gaining a PhD. During this time he also founded Proton Ltd, working for 10+ years developing software for tuning car engines (PCLink) that is used around the world. After his PhD he spent 4 years in Demark and helped to establish Mermaid Care A/S, a medical device start-up company out of Aalborg University.
He returned to New Zealand in 2007 and worked as Technology Development Manager at WaikatoLink Ltd, commercialising new technologies from Waikato University. In 2010 he co-founded and became General Manager of Kiwi Innovation Network, which invested over $13m into commercial opportunities from 16 public research organisations across New Zealand.
Before joining Kayasand, Bram was Chief Operating Officer at Robotics Plus, a robotics and automation start-up company, where he helped raise substantial investment from Yamaha Motor Company in Japan.